Occupational Health
Occupational health refers to the identification and control of the risks from physical, chemical, and other workplace hazards in order to establish and maintain a safe and healthy working environment. Every year workers are injured on the job or become ill as a result of exposure to health hazards at work that can lead to cancers, accidents, musculoskeletal diseases, respiratory diseases, hearing loss, circulatory diseases, stress related disorders, and communicable diseases. Occupational health indicators are measures of health (work-related disease or injury) or factors associated with health (workplace exposures, hazards or interventions) and include demographics of Missouri workers.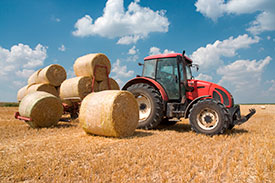 Workforce demographics include age, race, ethnicity, gender, industry and occupation. These data are used by citizens, governmental agencies, and businesses throughout the state to help guide priorities for prevention and intervention efforts to improve the health of Missouri workers. Health outcomes include information on burns, amputations, workers' compensation claims and some cancers.
For more information, contact the Department of Health and Senior Service's Bureau of Environmental Epidemiology, at (573) 751-6102.
Blood Lead Levels
Employment
High-Risk Industries and Occupations
Mesothelioma
Musculoskeletal Disorders
Occupational Safety and Health Administration (OSHA) Inspections
Pesticide Poisoning
Pneumoconiosis
Pneumoconiosis Deaths
Safety and Health Professionals
Worker's Compensation - Amputations
Worker's Compensation - Awards
Worker's Compensation - Carpal Tunnel
Work-Related Amputations
Work-Related Burns
Work-Related Deaths
Work-Related Hospitalizations
Work-Related Injuries and Illnesses
Work-Related Low Back Disorders
Related Links