Community Data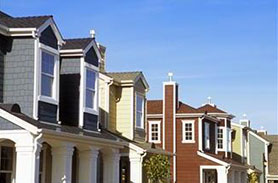 The department's Environmental Public Health Tracking's community data is presented to assist in displaying the health and environmental data into an appropriate context. Data about the population enhance exploration of potential influences and risk factors for diseases or other health outcomes. Information about age, sex, race and behavior or lifestyle choices may help us understand why a person has a particular health condition. Find links to demographics, income, poverty, housing and other socio-economic data below.
Available Data
Maps
U.S. Census Data
Missouri Census Data Center
Additional Resources
The National Environmental Public Health Tracking Program

Missouri Environmental Public Health Tracking (EPHT) is a program within the Missouri Department of Health and Senior Services and is funded by the Centers for Disease Control and Prevention. EPHT is part of a larger initiative to establish Environmental Public Health Tracking systems at the national and state levels.