Health Data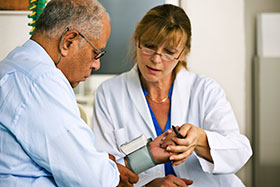 Environmental health data are collected and analyzed to better understand relationships between people's health and the environment, promote health and well-being, and foster safe and healthy communities.
Making connections between health problems and environmental hazards can be challenging. There is a lot that isn't well understood. Health data can provide one piece of information about how an illness may be related to environmental hazards or exposures. Some adverse health effects, like carbon monoxide poisoning, can have quick short-term harmful results and a clear cause. Other adverse health outcomes, like certain cancers, may take years or even decades to develop or may have multiple contributing factors.
Environmental Public Health Tracking Core Conditions
Other Environmental Health Conditions
CDC's One-Stop Shop for Environmental Public Health Data
Additional Resources
Sewage Surveillance for COVID-19
In Missouri, COVID-19 sewage surveillance sampling is being conducted in more than 50 community sewersheds across the state. The Sewershed Surveillance Project COVID-19 Tracking Tool can help public health and other government officials track the prevalence of COVID-19 in communities. This project is a collaborative effort between the Missouri Department of Health and Senior Services, Missouri Department of Natural Resources, and the University of Missouri. NEW
The National Environmental Public Health Tracking Program Missouri Environmental Public Health Tracking (EPHT) is a program within the Missouri Department of Health and Senior Services and funded by the Centers for Disease Control and Prevention. EPHT is part of a larger initiative to establish Environmental Public Health Tracking systems at the national and state levels.