Health Data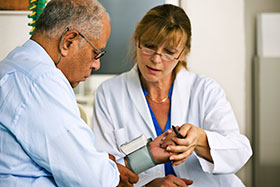 Connecting environmental conditions and health problems can be challenging. Health data alone will provide only a little piece of information about how an illness may be related to environmental hazards or exposures. Some adverse health effects, like carbon monoxide poisoning, can have quick short-term harmful results as a result of exposure. Other adverse health outcomes, like certain cancers, may take years or even decades to develop as a result of exposure.
Environmental Public Health Tracking Core Conditions
Other Environmental Health Conditions
CDC's One-Stop Shop for Environmental Public Health Data
Additional Resources

The National Environmental Public Health Tracking Program
Missouri Environmental Public Health Tracking (EPHT) is a program within the Missouri Department of Health and Senior Services and is funded by the Centers for Disease Control and Prevention. EPHT is part of a larger initiative to establish Environmental Public Health Tracking systems at the national and state levels.