Radon
Radon is a naturally occurring radioactive gas. Radon comes from the natural breakdown of uranium in soil and moves up through the ground to the air and enters building structures through cracks and gaps in the floors and walls. Your home traps radon inside, where it can build up. Any home may have a radon problem regardless if it is new or old, with or without a basement. Radon can be found all over the United States and can get into any type of building – homes, offices, and schools – and result in a high radon level. As you cannot see or smell radon, testing is the only way to know if you and your family are at risk. All Missouri property owners or residents may request a free residential radon test kit from the Missouri Department of Health and Senior Services. Testing is simple and only takes a few minutes of your time. There are no immediate symptoms that will alert you to the presence of radon. It typically takes years of exposure before any problems surface.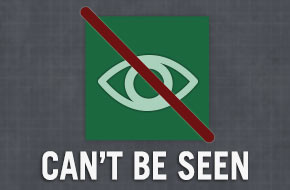 Radon is a radioactive gas that is colorless, odorless, and tasteless. Exposure to radon can potentially cause damage to your lungs. This exposure could lead to lung cancer sometime over the course of your life. Not everyone exposed to radon will develop lung cancer and the amount of time between exposure and the onset of cancer may be many years.
Like other environmental pollutants, there is some uncertainty about the magnitude of radon health risks. However, we know more about radon risks than risks from most other cancer-causing substances, as estimates of radon risks are based on studies of cancer in humans (underground miners). Smoking combined with radon is an especially serious health risk. Stop smoking and lower your radon level to reduce your lung cancer risk.
Children have been reported to have greater risk than adults of certain types of cancer from radiation, but there are currently no conclusive data on whether children are at greater risk than adults from radon. More information is available from the department's Radon program, at (573) 751-6102.
Available Data
Maps, Charts and Tables
Maps
Charts
Residential Radon Testing by Region:
Tables
News Releases
Additional Resources